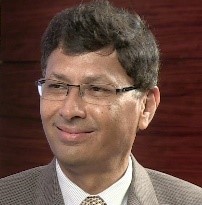 Managing Director
Boeing India Engineering & Technology Center
"Who's a Leader, and How to become one"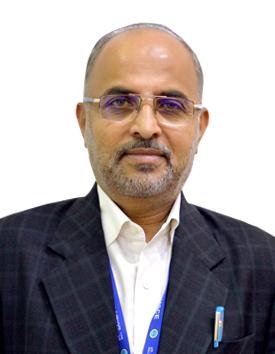 Principal
B.M.S. College of Engineering
"Challenges & Opportunities for Growing Professional Leaders"
Dr. Bala Bharadvaj
Dr. Bala Bharadvaj currently leads Boeing's Engineering & Technology Center in Bangalore, India. Dr. Bharadvaj has been with Boeing since 1987. He worked at Boeing facilities in the US for over twenty years before moving to India in 2009. He has held various leadership positions in Technology Development, Integration of new technology into products, Engineering, Program Management and Strategic Planning. Prior to joining Boeing, he was a professor at Boston University (in the US) in the Department of Aerospace & Mechanical Engineering. During his long and distinguished career in academia and industry, Dr. Bharadvaj has contributed to various aspects of aerospace engineering in diverse areas such as analysis methods development, airplane design, lab testing and flight testing. Today, he guides Boeing's Research, Technology and Engineering activities in India - to develop new technologies and advanced aerospace capabilities through efforts at Boeing India, as well as through mutually beneficial partnerships with Academia, research organizations, and industry.
During this journey, Dr. Bharadvaj has been recognized with several awards. • "Monie Ferst Award for Best Ph.D. Thesis" from the Sigma Xi Scientific Research Society; • "Team Excellence Award" from NASA Langley Research Center in Virginia, USA; • "Group Achievement Award" from the National Aeronautics and Space Administration (NASA); • "Quality Hero" and "Process Management Role Model" by Boeing in Long Beach, California; and • "Outstanding Achievement Award" from the American Society of Engineers of Indian Origin. Dr. Bharadvaj holds multiple degrees in Engineering and Management: • B.Tech. with Distinction in Aeronautical Engineering, from IIT Madras, India; • M.S. and Ph.D. degrees in Aerospace Engineering from the Georgia Institute of Technology, Atlanta in the US; and • MBA from the University of California at Irvine, California, USA. Dr. Bharadvaj has been inducted as an Associate Fellow of the American Institute of Aeronautics & Astronautics, and a member of Beta-Gamma-Sigma Business Honor Society. He is actively engaged with various industry bodies connected with Aerospace and Mobility related initiatives: • President of SAEINDIA – focused on creating value for the Mobility Engineering Community • Member of the Governing Council of the Karnataka Aerospace Technology Center • Active participant in engineering & technology related activities at NASSCOM • Invited speaker at various university and technical forums
Dr.B.V.Ravishankar
Dr.B.V.Ravishankar is an Educator, at present working as Principal, B.M.S. College of Engineering (BMSCE). Prior to which, he has had the experience of serving as Principal of Cambride Institute of Technology, Bengaluru and BMS Evening college of Engineering apart from serving as Dean and Vice-Principal. Dr.Ravishankar has more than 32 years of experience in different facets of Education, Teaching, Research and Administration.
Dr.Ravishankar has supervised one PhD Scholar for PhD and two scholars in their successful completion of M.Sc (Engg.by research). He is currently supervising four candidates for PhD. He has published / presented more than 30 technical papers in reputed National, International Journals and Conference proceedings. Dr.Ravishankar is also serving as an expert member on well-known boards and Committees and has wide exposure in the field of higher education. He has the distinction of having organized many National and International Conferences and workshops. Dr.Ravishankar has delivered numerous invited/guest lectures and talks for the benefit of students.
Dr.Ravishankar is holding number of positions of high repute at the University level. He is presently member Academic Senate VTU, Belagavi. Served as Chairman of LIC Committee under VTU. Associated with professional bodies like Indian Geotechnical Society (IGS). Karnataka Geotechnical Center, Indian Society for Technical Education, International Society for Soil Mechanics and Geotechnical Engineering etc. BOE Member of UVCE, VTU-Civil Engineering, DSCE. Governing Council Member of Cambridge Institute of Technology, Neharu Smaraka Vidya Kendra, M.S. Engineering College-Bangalore and S E A College of Engineering. Dr.Ravishankar has been recipient of several awards in recognition of his contribution in the teaching and research.
Dr.Ravishankar assumed charge as Principal during August 2018. Under his leadership, the College has achieved significant milestones such as getting accreditation from National Assessment and Accreditation Council (NAAC) with a highest Grade of A++ with a CGPA of 3.83 on a Scale four and institutional recognition of National Doctoral Fellowship – AICTE NDF, MHRD-NIRF ranking and many more.
Emi Yano
I graduated from the Graduate School of Science and Engineering at Chuo University, and specialized in Kansei (Affective) Engineering in 2004. Before assuming my current position, I worked in an information integration company as a Web Usability Engineer and have accumulated several years' experience in web consulting using the Human-Centered Design process.
From 2009, I have worked for Ricoh IT Solutions Co., Ltd. Currently, I'm focusing on improving communication between people in the workplace through effective leadership and organizational development in the HR department.